Puget Sound Tax Controversy Attorneys
If you are being harassed by the IRS because you failed to file returns or because you were unable to pay your taxes when they came due, you need an experienced income tax dispute lawyer who will understand you and your options (including bankruptcy), give you a realistic assessment of your likelihood of success, and help you get a satisfactory final resolution. We understand how the government handles tax delinquency matters.
The government has significant powers at its disposal when attempting to collect past-due taxes. Your wages can be garnished. Your bank account can be levied. If you have a significant tax bill and either don't have the financial resources to pay it or don't believe you should have to pay it, we can help. Among the options we can pursue are:
Offers in compromise. In our experience, all offers made to the IRS in compromise of a tax debt go to new employees who lack sufficient training and creativity. As a result, few offers are accepted without the assistance of counsel. We will be your advocates, helping you successfully make an offer in compromise, if that is in your best interests.
Payment plans. Unlike an offer in compromise, payment plans do not extend the 10-year statute of limitations on collections. We will negotiate directly with the Internal Revenue Service to establish a reasonable monthly payment plan.
Bankruptcy. If a tax is more than three years old, or has been assessed within two years, we can help you discharge it in bankruptcy. This applies to state and federal income taxes, but does NOT apply to employment taxes or other "trust fund" taxes.
Non-collectible status. If you have no reasonable means of paying the tax obligation or have filed bankruptcy in the last two years, you can seek CNC (currently non-collectible) status, whereby the IRS will suspend collections efforts for a period of time, even though penalties and interest will continue to accrue. We can help secure this when appropriate.
We offer real advantages over the large national companies on television. You will always be able to meet with us in person. You will always know where your money is going. You will always know the status of your case, and will rest assured that you are receiving aggressive and competent legal advice.
For personal and professional legal advice from attorneys with extensive experience handling income tax disputes, contact our offices. We provide a low-cost initial consultation to all prospective clients, and Saturday appointments are available upon request.
We are a debt relief agency. We help people file for bankruptcy relief under the Bankruptcy Code.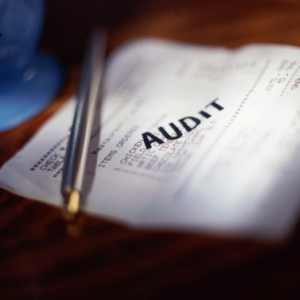 Contact
Law Offices of Setareh Mahmoodi, P.S.
18222 104th Avenue, N.E
Suite 103
Bothell, WA 98011
Phone: 425-806-1500
Fax: 425-489-4142
Map & Directions