Attorneys for Business Formations
Business formations can be used for limited liability protection, or as a tool during a bankruptcy and for tax law matters. There are several options for business entities, including corporations, partnerships and limited liability companies (LLCs). When determining what is right for your business, it is important to have trusted legal advice and guidance through the formation process. At the Law Offices of Setareh Mahmoodi, P.S., in Bothell, Washington, we have several years of experience helping clients with a wide range of legal matters, including business formation. Our lawyers understand that the formation of your business is not a one-size-fits-all scenario. We will explain your options for business entities and help you tailor an action plan that works best for your needs. Contact us today to schedule your low-cost initial consultation.
Knowledgeable King County Corporation Formation Attorneys
We are Bothell business formation attorneys who understand the laws and procedures associated with business formation. We are fully prepared to assist with forming a business for any of the following situation:
Limited liability protection — We can help with the formation of a business entity that will help to protect your personal assets and keep them legally separate from those of your business.
Tax savings — An incorporation can save you a significant amount in self-employment taxes, often up to half the amount of money you would owe.
Bankruptcy tool — If applicable to your situation, you can use a business formation as a tool during a personal bankruptcy.
For a free initial phone consultation, call us today at 425-806-1500. Or, if you prefer to send an e-mail, you may do so using our secure online form. Our lawyers also offer low-cost in-person consultations at our Bothell, Washington, location. Saturday appointments are available upon request. We speak Farsi.
We are a debt relief agency. We help people file for bankruptcy relief under the Bankruptcy Code.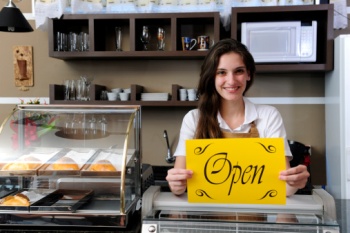 Contact
Law Offices of Setareh Mahmoodi, P.S.
18222 104th Avenue, N.E
Suite 103
Bothell, WA 98011
Phone: 425-806-1500
Fax: 425-489-4142
Map & Directions