Will and Estate Attorneys
Everyone should have a will. Without one, the state of Washington will make the decision for you and distribute your assets according to the intestacy statutes. However, through a will, YOU have the opportunity to control how your property is divided. You can also add trust provisions to the document that require beneficiaries reach a certain age or meet other requirements before receiving the assets.
At the Law Offices of Setareh Mahmoodi, P.S., we help clients draft wills as efficiently and effectively as possible. Our will and estate attorneys will meet with you to understand your wishes, and work with you to draft a will and determine if trusts or other documentations are necessary as well. We have several years of experience with a wide range of legal matters, and our goal is to make this process as easy for you as possible.We will furthermore assist and draft medical and financial durable powers of attorney, living wills and health care directives to meet your wishes and needs.
Contact us today to schedule your low-cost initial consultation.
Comprehensive Probate Representation From King and Snohomish County Trust Attorneys
Despite what many people will have you believe, the probate process can be a simple and inexpensive way to settle an estate. In fact, lawyers in Washington do not get paid by percentage of the estate, but rather a flat or hourly, economical fee.
As legal adviser to the personal representative of the estate, we provide comprehensive services throughout the entire probate process. We will assist with the following:
Proving the validity of the decedent's will
Filing all legal documentation to complete the probate
Paying off debts
Settling any tax matters
Distributing the assets according to their wishes
For a free initial phone consultation, call us today at 425-806-1500. Or, if you prefer to send an e-mail, you may do so using our secure online form. Our lawyers also offer low-cost in-person consultations at our Bothell, Washington, location. Saturday appointments are available upon request. We speak Farsi.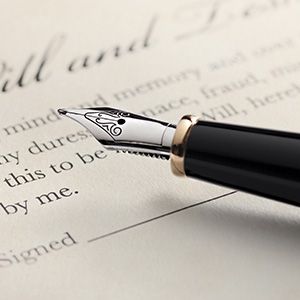 Contact
Law Offices of Setareh Mahmoodi, P.S.
18222 104th Avenue, N.E
Suite 103
Bothell, WA 98011
Phone: 425-806-1500
Fax: 425-489-4142
Map & Directions