Personal Bankruptcy
Personal Bankruptcy: Are you overwhelmed with debt and cannot make your monthly payments? Have you been sued by a credit card company or a collection agency? Are your wages being garnished? Have you received a foreclosure notice on your home? You may be eligible for bankruptcy and be able to save your home and have your unsecured debt discharged.
By filing a chapter 7 bankruptcy you can get rid of your credit card debts, some judgments, medical debt, personal guarantees for a business, collection lawsuits, wage garnishment, and most importantly stop foreclosure on your home. In a chapter 7 bankruptcy, such debts can be discharged, in other words, they can be "wiped out" and go away forever.
If you do not qualify for a chapter 7 bankruptcy due to higher income or a recent filing of chapter 7, you may still get rid of some debt and be eligible to stop foreclosure and garnishment by filing a chapter 13 bankruptcy. In a chapter 13 bankruptcy, you are put in a 3-5 year plan where you pay back some of your debt pursuant to a payment plan.
A Chapter 7 or Chapter 13 filing can help get rid of these debts, but it is important that you understand the differences between them and intelligently select the best solution for you.
Since the start of our representation of consumers in bankruptcy proceedings, our firm has handled literally hundreds of personal bankruptcies. Most of the clients we represent in bankruptcy proceedings are hardworking and responsible people who have run into a string of bad luck such as a lost job, a divorce or an unexpected medical bill. The economic downturn has put many successful business owners and families in an unfortunate financial distress. Good news is that we can help get you back on your feet. Most of our clients come to us feeling ashamed, overwhelmed, extremely stressed, and exhausted from dealing with harassing creditors and collection calls. By the end of their bankruptcy process they feel empowered, joyful, "normal" and ready for their fresh start. Give us a call to determine your eligibility for filing bankruptcy if you are ready for your fresh start.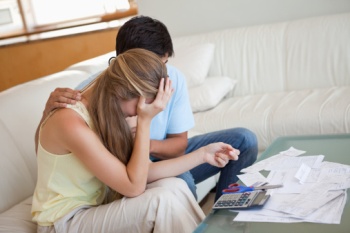 Contact
Law Offices of Setareh Mahmoodi, P.S.
18222 104th Avenue, N.E
Suite 103
Bothell, WA 98011
Phone: 425-806-1500
Fax: 425-489-4142
Map & Directions