Kenmore Attorney
Our Kenmore Law Firm servies the local community
Experienced Kenmore Attorney for Bankruptcy, Estate Planning, Business formations and more!
The city of Kenmore located, in King County, sits on the northernmost shores of Lake Washington and offers a wonderful blend ports, harbors, water ways, parks and more!  This wonderful little community has some of the most beautiful estates in all of Washington.  Our law offices are snuggled just east of this wonderful community and we feel part of it.
Best choice when it comes to a Kenmore Bankruptcy Attorney
Are you overwhelmed with debt and cannot make your monthly payments? Have you been sued by a credit card company or a collection agency? Are your wages being garnished? Have you received a foreclosure notice on your home? If any of these have troubled you there may be a ray of hope because you might be eligible for bankruptcy.  If so, you may able to save your home or business and have your unsecured debt forgiven.
Bankruptcy is for those who have a significant amount of debt or taxes due.  Bankruptcy can be considered for personal or professional situations.  You might be considering a personal bankruptcy filing as a way of ridding yourself of the debt. You may be uncertain as to what the limitations are and how the process works under the new Bankruptcy Act, or even whether income taxes can be discharged through bankruptcy.
At the law offices of Setareh Mahmoodi, P.S., we have several years of experience representing residents of King and Snohomish counties in the Puget Sound area. We handle all matters related to personal bankruptcy, including filings under Chapter 7 and under Chapter 13, and will help you free yourself of debt, even tax debt. We have a thorough understanding of how the bankruptcy laws apply to these situations and will guide you sympathetically through the process.
Looking for a local Kenmore Lawyer to prepare your will or plan your estate?
Estate planning is the collection and preparation of documents that serve to manage an individual's asset base in the event of their incapacitation or death, including the bequest of assets to heirs and the settlement of estate taxes. It is your opportunity to choose who you would like to make decisions for you should you be unable to make those decisions yourself; and choose the people you would like to take care of your estate when you are gone.  Fortunately you've found the most caring Kenmore wills and estate attorney available.
Most estate plans are set up with the help of an attorney experienced in estate law. At SM Law Firm, we have helped hundreds of people set up their estate planning documents. Estate planning is an ongoing process and should be started as soon as one has any measurable asset base or dependents. As life progresses and goals shift, the estate plan should move to be in line with new goals and be revised. Lack of adequate estate planning can cause undue financial burdens to loved ones (estate taxes can run higher than 40%), so at the very least a will should be set up even if the taxable estate is not large.  For this reason it's vital to have a Kenmore estate attorney who's experience can lead you through the process.
A local attorney in Kenmore who can help with all forms of taxes
If you are being harassed by the IRS because you failed to file returns or because you were unable to pay your taxes when they came due, you need an experienced income tax dispute lawyer who will understand you and your options (including bankruptcy), give you a realistic assessment of your likelihood of success, and help you get a satisfactory final resolution. We understand how the government handles tax delinquency matters.
The government has significant powers at its disposal when attempting to collect past-due taxes. Your wages can be garnished. Your bank account can be levied. If you have a significant tax bill and either don't have the financial resources to pay it or don't believe you should have to pay it, we can help.  Our Kenmore tax attorneys are ready to help.
Want to start up a local business right here in Kenmore?
Business formation can be used for limited liability protection or as a tool during a bankruptcy and for tax law matters. There are several options for business entities, including corporations, partnerships and limited liability companies (LLCs). When determining what is right for your business, it is important to have trusted legal advice and guidance through the formation process. At the Law Offices of Setareh Mahmoodi, P.S., in Bothell, Washington, we have several years of experience helping clients with a wide range of legal matters, including business formation. Our lawyers understand that the formation of your business is not a one-size-fits-all scenario. We will explain your options for business entities and help you tailor an action plan that works best for your needs. Contact us today to schedule your low-cost initial consultation. 425-806-1500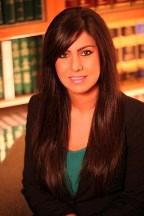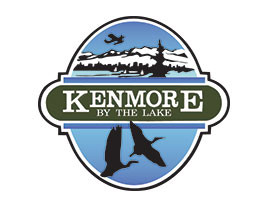 Each case is different and each individual's eligibility for discharge of taxes in a bankruptcy varies based on their case and specifics. That's why it is crucial to speak to an experienced attorney that is familiar with both tax and bankruptcy laws so you know your options. Feel free to contact our office for a free initial phone consultation at 425-806-1500.  Facebook Page | Google Business Page